RTL Ventures invests in Reclamefolder.nl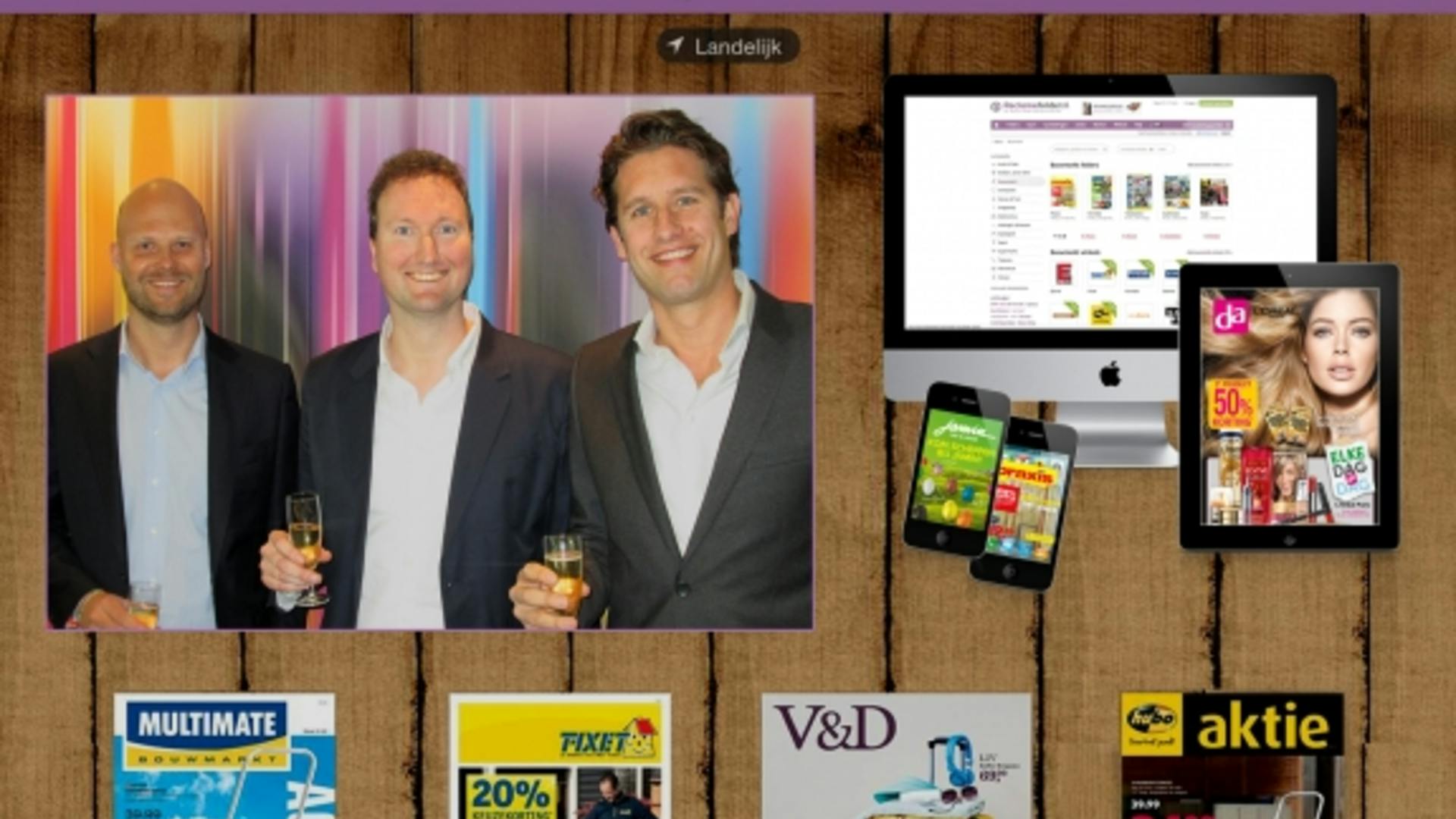 On 24 March 2015 the investment division of RTL Nederland announces that the company is taking a 34.8% interest in the online leaflet platform, Reclamefolder.nl – the biggest platform for mobile advertising leaflets and discount offers in the Netherlands. In 2014 it was third among the most-used e-commerce apps in the country.
Facts
The Netherlands is the biggest 'leaflet country' in Europe. Each week over 123 million paper leaflets are distributed, with 74% of Dutch households receiving paper leaflets by post (source: Reclamefolder.nl market survey, December 2014).
With over 1.6 million app downloads and over 20 million digital leaflets read per month, Reclamefolder.nl is the number one online leaflet platform in the Netherlands.
According to research by MobileMarketing.nl, in 2014 Reclamefolder.nl was the third-biggest e-commerce app in the Netherlands, after Marktplaats and Appie.
Its own research shows that 69% of the users use the app at least once a week. On the website this share is 36%.
The reasons for using Reclamefolder is that the leaflets are available early in the week, a wide range of leaflets is offered and this all takes place in an environment-friendly way.
Reclamefolder.nl supplies advertising leaflets from all the leading Dutch retailers for desktop, tablet (iOS and Android) and smartphone (iOS, Android, WindowsPhone and BlackBerry). The leaflets are offered in various sectors and regions. It is possible to search by product or shop and, via his own personal settings, the user can select the offers he is interested in.
Reclamefolder.nl was set up in 2006 by Robin Streng and Jeffrey van Rossum.
Investment company H2 and the Reclamefolder.nl founders, Robin Streng and Jeffrey van Rossum, are joint shareholders.
Quotes
Nicolas Eglau, general manager of Ventures at RTL Nederland: "RTL Ventures focuses on investing in companies that are in the transition phase from offline to online, increasingly towards mobile. Reclamefolder.nl is thus a perfect match. The speed with which Reclamefolder.nl has managed to attract a large group of loyal users is impressive."
Eglau continues: "The Netherlands is the country with the highest 'leaflet density' in Europe. We expect the market for digital leaflets to continue to grow in the coming period. In the first place because more and more consumers are enjoying the convenience of mobile browsing, and secondly because of the retailers, who are able to promote their offers with lower production and distribution costs. We are looking forward to following this growth trajectory together."
Jeffrey van Rossum and Robin Streng, founders of Reclamefolder.nl: "Reclamefolder.nl has experienced huge growth in recent years and has proved to be the most relevant platform for online leaflets and consumer offers. We are extremely pleased that RTL is coming on board as media partner, and together we will accelerate the company's pace of growth. With its media network, RTL will deliver a significant contribution with regard to raising our profile. Besides that, RTL's advertiser network in retail and e-commerce represents added value for us."
Visit the Reclamefolder website